Environment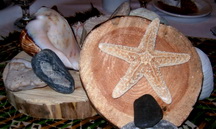 The unspoken third teacher in the room is that of the environment. Derived from the Reggio Emilia approach to learning, the classroom is designed to inspire and foster the journey of learning through independence and choice.
By believing in the importance of the classrooms, no area is overlooked.
From impeccable book selection, to child-made décor, to hands-on learning opportunities being available at every area, this 'third teacher' validates your child's abilities to choose.
We make sure that our environment is the third teacher, engaging, caring, aesthetically pleasing and always evolving to meet the needs and interests of our students.
Beautiful décor fascinating artifacts, and frequent toy rotation facilitate opportunity for learning, inspiration and exploration. Part of this exploration is inviting what is outdoors into the school itself, so you will always find natural materials (wood, glass and metal) in our classrooms, both for display and discovery.
This element of the Reggio Emilia philosophy encourages the connection between student and nature, and helps them become more aware of the world around them.